Automotive transformation
Developing the Saarland as an attractive and sustainable automotive location with saaris.motovation

The Saarland is car country and, accordingly, the transformation of the medium-sized automotive industry is one of the supporting pillars for successful structural change in the region.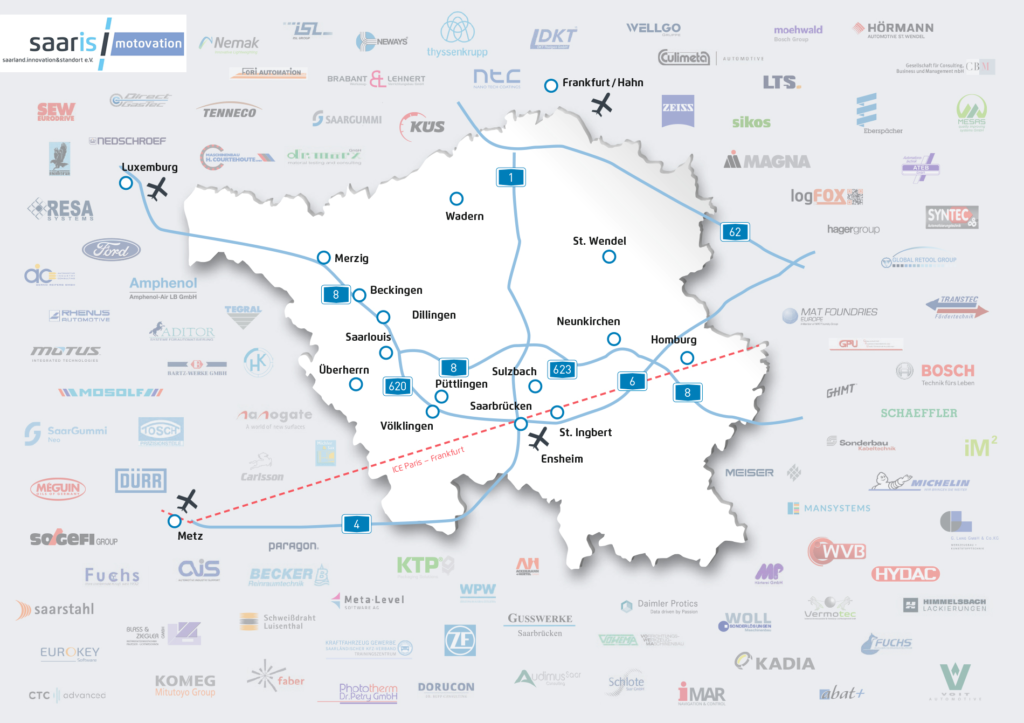 Under the new saaris.motovation brand, all core competences and offers of saarland.innovation&standort e.V. in the automotive sector are pooled in order to make them effectively usable for small and medium-sized enterprises (SMEs) as well as research centres.
saaris.motovation bundles numerous activities undertaken by saaris for the medium-sized automotive industry in an interdisciplinary manner, ranging from classic business development instruments such as technology transfer and digitalisation support to offers for participation in trade fairs and mediation of cooperation initiations at EU level and participation in the continuation of the Saarland's innovation strategy.
saaris.motovation contributes its specialist knowledge and years of experience in the further development of the Saarland automotive industry to future projects throughout Germany:
Cross-project range of services within the framework of the Automotive Transformation Hub
The services offered by saaris.motovation range from individual support in the innovation process to a variety of specialist events for SMEs, joint activities with neighbouring regions, deepening contacts with universities and research institutions, and sales promotion initiatives such as trade fair participation. Funding consultations, publications of your press releases, brochures and compendia round off our services.