SME Digital Centre Saarbrücken
Digitalisation moves SMEs forward and gets them ready for the future. Small and medium-sized enterprises in particular face challenges in recognising digitisation potential and implementing digital processes in their own operations. This is where the SME Digital Centre Saarbrücken comes in and supports small and medium-sized enterprises (SMEs) in their digital transformation.
The aim is to provide targeted support to small and medium-sized enterprises through the use of innovative digital applications and new technologies. The focus is on office and production digitalisation, the use of smart sensors, process virtualisation, the possibilities of artificial intelligence (AI), digital corporate culture, energy and resource efficiency through the use of digital technologies, and IT security.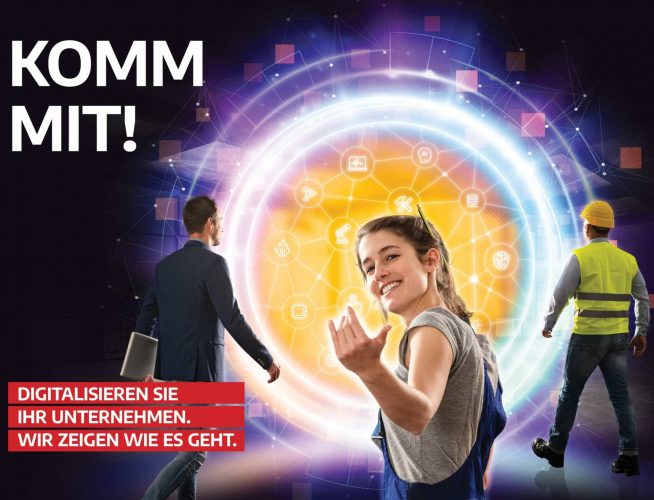 The centre's free and practice-oriented offer includes information, qualification, demonstration and networking formats as well as support in the implementation of practical projects. It is aimed at manufacturing companies incl. production-related service providers, companies from the service sector and trade. These are accompanied on their path to digitisation with information events, individual consultation hours and workshops through to digitalisation projects.
Project partners of the SME Digital Centre Saarbrücken are the Zentrum für Mechatronik und Automatisierungstechnik gGmbH (ZeMA), the August-Wilhelm Scheer Institute for Digital Products and Processes (AWSi) and saarland.innovation&standort e. V. (saaris). saaris is responsible in the SME Digital Centre for all tasks related to marketing and public relations and contributes its expertise on digital corporate culture and digital communication to the centre.