International and exhibitions
Our offers for your international success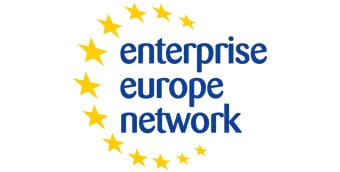 Business is global. With digitalisation, climate change and changing conditions for trade relations, the global market is changing disruptively and permanently. And then there are the impacts of the global Coronavirus pandemic. These far-reaching transformation processes require companies to be agile and resilient in a fast, flexible and tailored way.
Our Saarland companies, which are successful in many markets abroad with an export share of 50 percent, are feeling these changes on many levels. The Saarland economy has been undergoing permanent structural change for decades. For export-oriented SMEs, there is thus an increased need for individual promotional opportunities.
Saarland International @ co:hub66 offers a future-oriented and user-centred internationalisation programme, individually tailored to support small and medium-sized enterprises. Because an international strategy – whether in sales or purchasing – requires a great deal of know-how about the target markets. Moreover, a functioning network is essential, especially in times of eruptive global market changes.
With Saarland International @ co:hub66, saaris takes the global challenges into account and creates a space that gets Saarland companies fit for the future on an international level – networked, multilateral, collaborative, as well as innovation, service and success-oriented.
Change creates opportunities
In the course of its industrial history, Saarland has always been confronted with a greater number of more intensive and faster processes of structural change. However, in addition to central transformation tasks, there are also unique opportunities to develop a modern entrepreneurial spirit and the courage to start up a company, to find new forms of founding, doing business and working.
With the move to co:hub66 at Neumarkt in Saarbrücken, Saarland International @ co:hub66 offers Saarland companies active advice and support through:
Innovative business models that also, but not only, develop from the state's existing industrial and technological strengths are given the chance to start up in the Saarland and become internationally marketable.
Saarland International @ co:hub66 offers targeted funding especially for
Saarland International @ co:hub66 sees itself as a partner to companies and has developed a whole bundle of offers to support them on their individual path to business success abroad. Companies receive individual, tailor-made, organisational and financial advice and support – sustainably and worldwide.
Largest global network for internationalisation
In 2008, the European Commission initiated the Enterprise Europe Network to support small and medium-sized enterprises in their innovation and internationalisation projects. Since then, the EEN at saaris has been part of this largest support network in the world, with around 6,000 employees in over 600 organisations, and can draw on the expertise of foreign chambers, associations, technology centres and innovation agencies.
Coronavirus: Risk and opportunity
Saarland International @ co:hub66 follows the developments regarding the coronavirus very closely due to its international activities and is in constant exchange with its project partners worldwide.
In a thematic focus, Germany Trade and Invest (GTAI) highlights the economic impact of the novel coronavirus worldwide. Individual countries or entire continents can be selected to obtain information on the situation in the relevant foreign markets.