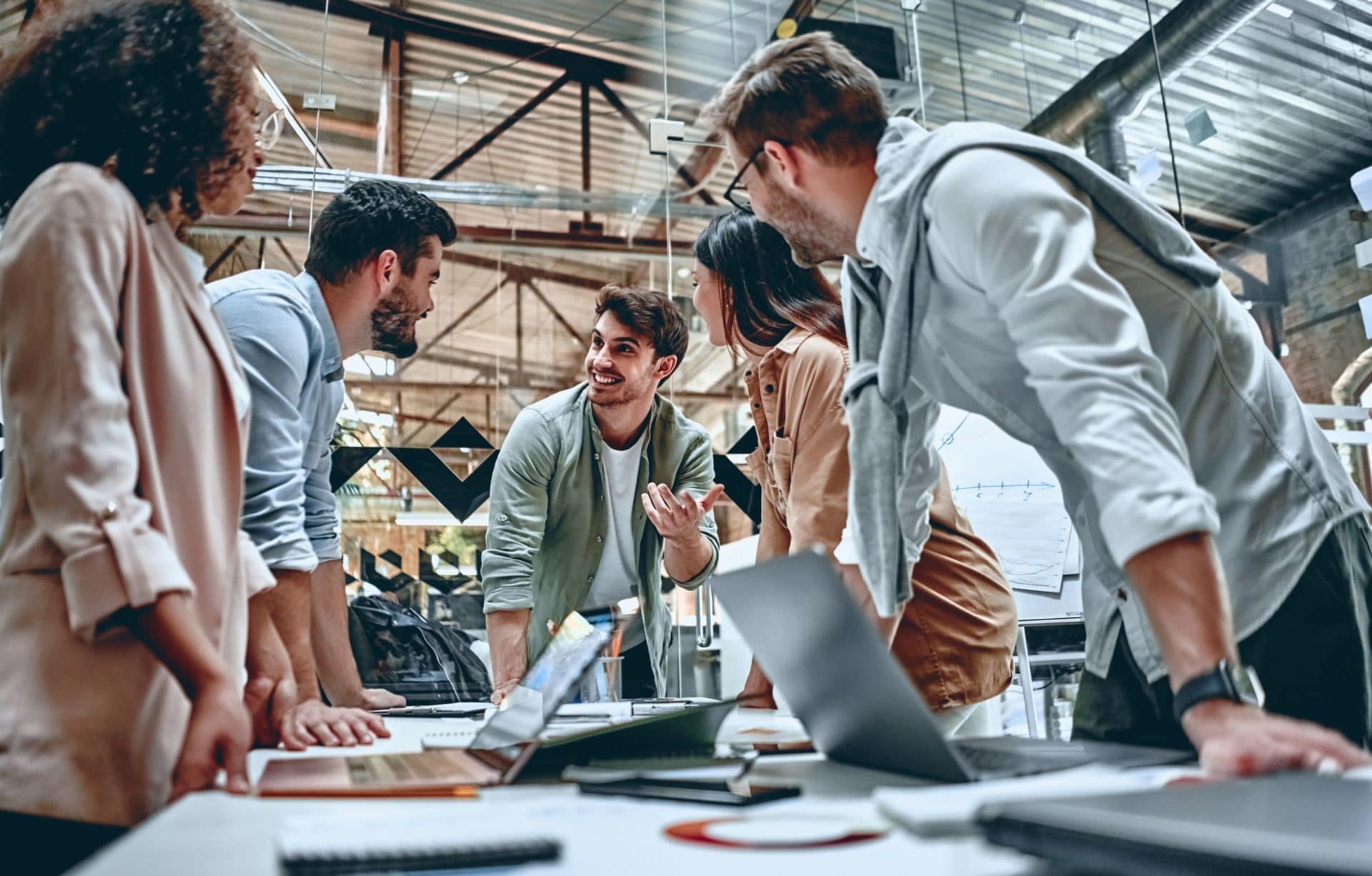 Attract & keep skilled workers
For companies, Saarlanders and those who want to become Saarlanders!
The Saarland finds itself in increasingly fierce competition among business locations and regions – especially in terms of qualified skilled workers and managers, investments and decisions on where to locate, as well as economic and fiscal power. In addition, the demographically induced shortage of skilled workers in more and more sectors is threatening to hamper the growth of the Saarland economy. In this context, it is becoming increasingly difficult not only for industrial companies but also for small and medium-sized enterprises to find skilled workers in the state and even more so from outside. Support in securing a qualified workforce is therefore all the more important. In order to ensure competitiveness and close the demographic gap by 2030, our state must increasingly rely on immigration, but also create sticky effects and inspire "exiled Saarlanders" to return.
Comprehensive service offer from one source
The agency Saarland Attractive – Find, Work & Stay, which was launched in October 2021, focuses on raising awareness of the – often underestimated – job opportunities in Saarland among students, university graduates, commuters and skilled workers with roots in Saarland in close cooperation with the state marketing department. Together with other labour market actors, it supports the matching process between qualified skilled workers and Saarland-based, primarily small and medium-sized enterprises with a need for skilled workers. 
Especially interesting for immigrants from abroad: The IQ Recognition Saar is affiliated to the saaris Welcome Centre and advises on all questions concerning entry, residence, work and other integration issues. For people whose foreign vocational qualifications are partially recognised, the Qualification Support Service offers subsidised adaptation qualifications. 
Within the framework of the INGE model project funded by the Federal Ministry of Health, migrants are prepared for training and professional practice in the care and health industry by means of various qualification and integration measures. The aim is to develop a holistic approach to pre-qualification, training and recognition of qualifications acquired abroad up to the point of entering the labour market.